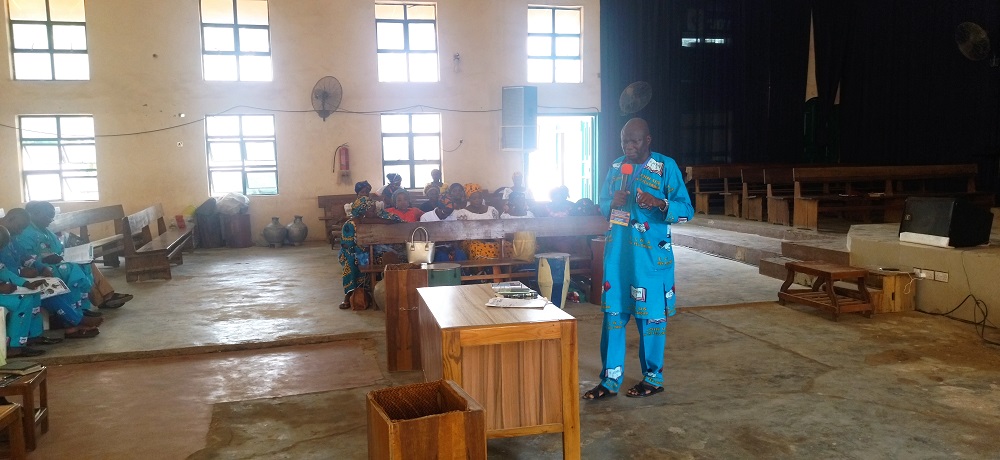 Sokoto Men's Fellowship Conference Gusau – 10th – 12th June, 2022.
It was a wonderful moment at first ECWA Church Gusau Zamfara State with over a hundred people in attendance. The conference started on 10th of June with Rev. Williams Burga as the Guest Teacher. Burga who represented HaLCiA thrilled the men on the concepts and principles of servant leadership. Servant leaders serve the people by valuing their relationship with them. He further admonishes participants to look at leadership as an opportunity to serve others, leaders will have to come down to the level of the people they lead, to understand exactly what is going on in their lives.
Majorly, he shared the story of how Israel got their first king, Saul, and how prophet Samuel felt displeased with the peoples' request for a king despite the warning on how the king will take away their children, fertile land, the best from their harvest and so on. The people insisted on having a king like other nations around them. God then, comforted Samuel and told him it was Him the people have rejected as king over them. Interestingly, the relationship between Jonathan and David from the story, if you read further, is where Jonathan who was the rightful heir to the throne sacrificed the throne for his friend David, despite his father, Saul's rage and anger against David.
The participants responded positively and share experiences on how services had effects on the people and their relationship, and also shared their experiences about command and control, and its resultant effects. For instance, the ECWA Men's Fellowship International Coordinator who attended the conference pledges to lead the people as a Servant Leader in an effort to apply the lessons learnt from the teachings on servant Leadership. The ECWA Men's Fellowship North West Leaders also expressed optimism on plans to put into practice the lessons learnt from the teachings. Conclusively, Servant Leadership is all about letting the power go, never hold on to power for too long, because power destroys. Therefore, every leader must lead by empowering others to reach the best of their potentials. A servant leader, led out of the passion, serves and influences positive change in the lives of the people he leads and brings light and life to them.